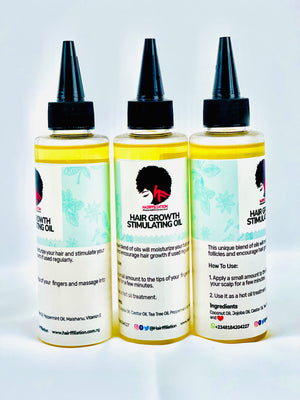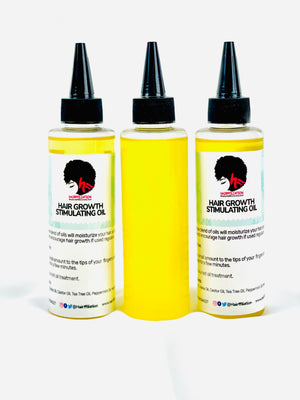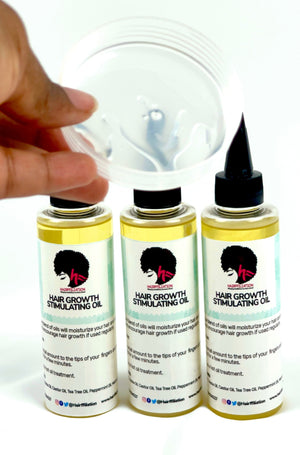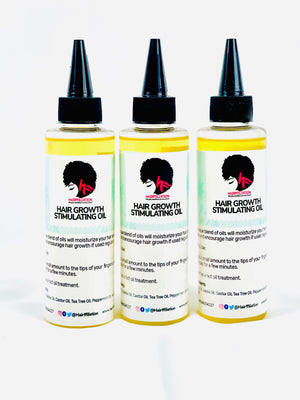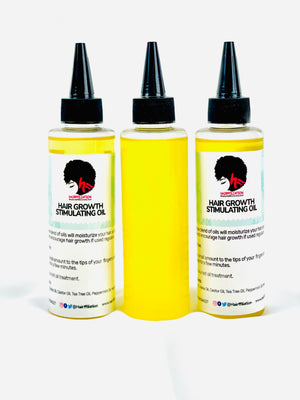 Hair Growth Stimulating Oil
Our hair growth stimulating oil mix is a blend of oils known for stimulating hair growth, moisturizing, improving hair strand strength and giving you an overall healthy hair. It is light and spreads easily.

Can be used as your daily hair oil, as a hot treatment oil or as a mix for any other hair care activity. Results are only guaranteed from constant usage. Always shake before use.
Each jar is handmade with authentic products from Africa. Your hair will thank you for this!

*Not suitable for children under 7 years*

Size: 150ml
*Color may differ due to camera lighting and production materials