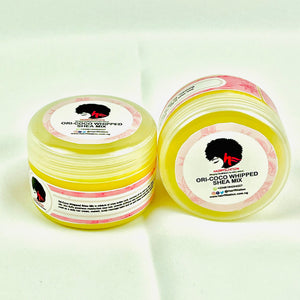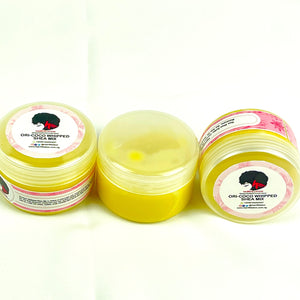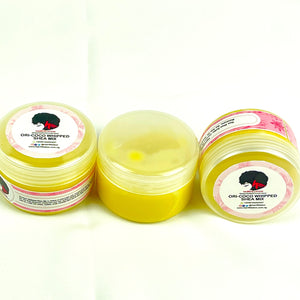 Ori-Coco Whipped Shea Mix
Our Whipped Shea mix is a mixture of shea butter (ori), coconut oil as well as other carrier and essential oils. This fluffy goodness moisturizes your hair, prevents dry scalp and dandruff and aids hair growth. It can be used as a hair cream, sealant, scalp massage balm, and as part of your deep conditioning regimen.
Each jar is handmade with authentic products from Africa. Your hair will thank you for this!


Results are only guaranteed from constant usage.
*Not suitable for children under 7 years*

Size: 100g
*Color may differ due to camera lighting and production materials