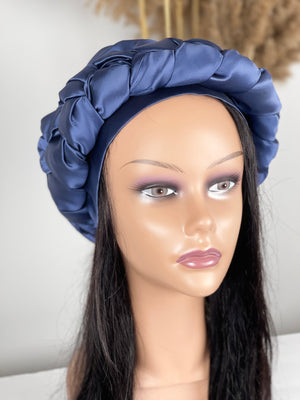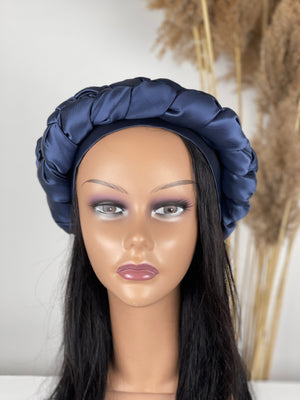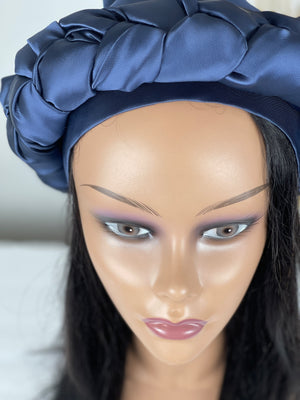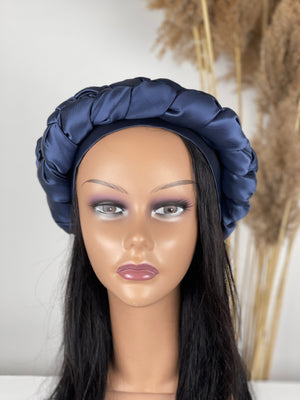 Pre-Braided Satin Turban
Our ready to wear Ankara turbans are made with vibrant prints of African fabrics that are classy, beautiful and stylish. They are pre-tied, pre-braided or pre-knotted and all you have to do is wear and adjust them to suit your style. They are perfect for every season and occasion. This makes a perfect gift.
Fabric: The fabrics are African wax and they are lined with satin to keep your hair protected and moisturized. 
Color: We have a variety of colors for you to choose from
How To Wear: They can be dressed up or down depending on your preference. They can be worn with your hair tucked in or left out; the possibilities are endless! Just put it on, accessorize, and you are good to go.
Care: Handwashing with like colors is preferred but if you want to wash in a machine, be sure to wash with like colors.